TONY MANSFIELD
This page is dedicated to all records that Tony Mansfield has been involved in, either as a songwriter, musician or producer.
He has a very special sound to his productions which is easily recognized and dearly loved by his fans -
atmospheric synths, clever melodies, the 'cricket' sounds, submarine sounds, 'double' vocals, 12-string guitar, a touch of magic - 'The Mansfield Sound'!
His main production is New Musik, which was his own group where he wrote and produced all songs, and also sang, played guitar and synth.
The picture below is a promotional photo from 1983/84, given to Hungarian fan Miklos Galla when he met Tony and interviewed him in Feb 1984.
Please enjoy the music world of Tony Mansfield - hopefully you will find out about records you didn't know existed.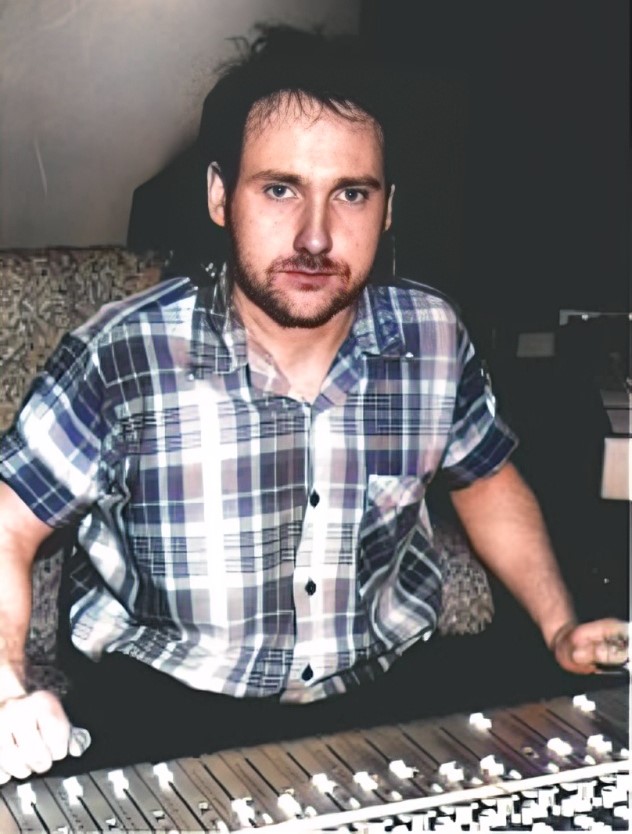 ---
DISCOGRAPHIES
Naked Eyes - Tony Mansfield produced two LPs + singles 1982-1984
Captain Sensible - Tony Mansfield produced & co-wrote two LPs + singles 1982-1984
Mari Wilson - Tony Mansfield produced one LP + singles 1982-1984
Tony Mansfield - Various producer/songwriter/musician projects
Tony Mansfield - Unreleased producer/songwriter/musician projects
Lee Mansfield (Tony's brother - who is also a musician)
---
DISCOGRAPHIES FOR FAN TRIBUTES/COVERS & REMIXES
New Musik - Fan Remixes & Medleys
---
INTERVIEWS
New Musik - The Story 1955-1982: Tony Mansfield chronology & interview quotes
My interview with Clive Gates 1997 (New Musik keyboardist)
Fan interview with Tony Mansfield 5 Jan 2000
My interview with Captain Sensible about Tony Mansfield
My interview with Nick Straker about Tony Mansfield
A close friend of Tony Mansfield tells about the early years
---
EXTERNAL ONLINE INTERVIEWS
"New Musik. Fear Of Musik" Article in Record Collector Magazine (23 April 2018)
"The Music Tower: Show 45 - New Musik Special Parts 1-3" (MixCloud) by host Frank Cronogue:
Part 1 - Interview with New Musik keyboardist Clive Gates (published 21 Jan 2020)
Part 2 - Interview with studio engineer Pete Hammond (published 14 Feb 2020)
Part 3 - Interview with pianist Ion Baciu. jr & and longtime friend of the band Simon Croft (published 22 Feb 2020)
"Live From The Roadhouse Podcasts - Clive Gates of New Musik Interview" (YouTube) by host Frank Cronogue:
Clive Gates of New Musik Interview (published 23 May 2022)
"A Beginner's Guide To TONY MANSFIELD" Article in electricityclub.co.uk (4 Jan 2023)
---
FAN STORIES/ANALYSES OF NEW MUSIK
The New Musik story by Simon Croft
Tony Mansfield analyzed by music journalist Mark Jacobson
---
EXTERNAL LINKS
www.new-musik.co.uk (fan site)
www.listentolondon.net - documentary DVD including New Musik (1981)
"Things Need Maintainance" rare 7" acetate by Clive Gates of New Musik on youtube
---
[home] [contact]
[buy CDs/DVDs online]